2023 KIDS FIRST: David L. Kirp Prize – Winner: 

Luis Orozco Sanchez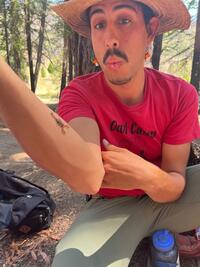 Luis is honored to receive this award and recognition for their work with youth in outdoor education programs (OEPs). Being raised among the chaparral shrubs and oak trees in rural Lake County, CA, Luis has had a deep connection to nature since they could crawl out the front door of a warm but creaky trailer home. However, it wasn't until working as an outdoor educator with low socioeconomic status (SES) inner city youth that Luis realized that connection to nature is often a privilege in this country. Luis transferred to Berkeley with the goal of researching equity within OEPs after experiencing first-hand how they can be an incredible tool for restorative justice, environmental literacy, and healing. With the support of the Haas Scholars Program, Luis has been busy doing research on how OEPs benefit low SES youth, a topic surprisingly understudied yet critical for dismantling inequity in OEPs. Luis is majoring in Conservation & Resource Studies and will be graduating in May 2023; they plan to continue inspiring a loving connection between our youth and our world; healing towards a better world with every step they take.
2023 KIDS FIRST: David L. Kirp Prize – Winner: 

Suaad Nour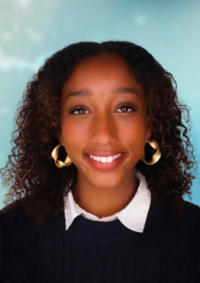 With a strong commitment to accessibility and a passion for empowering young people, Suaad has made the most of her undergraduate years by dedicating herself to making a difference. As the Assistant Program Manager at Experience Berkeley High School, she mentors and guides low-income students of color through the college application process, providing one-on-one mentorship and delivering informative presentations. Suaad maintains a retention rate of over 80% and contributes to a program-wide 60% acceptance rate into UC Berkeley. In addition, her work at Senator Nancy Skinner's office has included research on the gap between high school graduation requirements and UC/CSU eligibility, as well as a study on the impact of incarceration on access to education. After graduating in May 2023 with a double major in Legal Studies and Business Administration, Suaad plans on pursuing law school & is now working at the UC Berkeley Death Penalty Clinic.
2022 KIDS FIRST: David L. Kirp Prize – Winner: Jordan Webb
Passionate about bringing long-lasting change, Jordan Webb is a Political Science major at the University of California, Berkeley, where she studies institutional governance. Throughout her years at Berkeley and work with the League of Women Voters, Long Beach City Council, and the Biden Presidential campaign, Jordan has been dedicated to serving multicultural communities.  A firm believer in the influence and impact that the people can have in improving the quality of (democratic) governance, Jordan hopes to improve upon current mechanisms and processes to ensure that all voices are heard, particularly young people from marginalized communities.
This concern prompted her to launch Long Beach City Votes (LBCV), a non-partisan campaign for youth voting, with the goal of providing underrepresented and under-resourced youth with the educational resources and tools to make their voices heard. Starting locally with high school youth in the city of Long Beach, Jordan combined the voter outreach strategies she had learned from senior campaign veterans with short lesson plans and educational content she had worked to develop with AP Government teachers and faculty. In just the first two days of testing the educational content among youth, LBCV managed to register over 85% of the seniors at one of its participating high schools. Today, LBCV remains a movement where voter education content continues to circulate among students from eleven different high schools in the Long Beach Unified School District (LBUSD).
Jordan is committed to equipping a new generation of 21st century learners with the tools to share their voices and build a better tomorrow. Following graduation in the spring of  '22, Jordan will continue with LBCV, working in partnership with LBUSD to pilot a civics education course for high school students.
2022 KIDS FIRST: David L. Kirp Prize – Honorable Mention: Yadira Hernandez-Figueroa
Yadira Hernandez-Figueroa was born and raised in Merced, in the heart of California's Central Valley. Growing up in a rural community with inequitable access to higher education deeply shaped their commitment towards expanding educational accessibility. As the Themtor Affairs Director at Central Valley Scholars, they created and developed a 10-month Themtorship program where students going through the undergraduate application process are paired with folks from the Central Valley to serve as their Themtors and provide personalized support. Yadira's personal experiences greatly influenced how the program has become a community for students to be met with patience and encouragement as they face the difficulty of pursuing higher education as first generation, undocumented, and Black students from the Central Valley. After graduating from UC Berkeley as a Political Science and Ethnic Studies major in spring of '22, Yadira plans to continue working for educational equity and pursue a Masters in Public Policy. At the time Yadira was granted this recognition her brother Andres Hernandez-Figueroa unexpectedly passed away. Yadira would like to honor his memory by dedicating this award to Andres. His dedication towards inspiring kids through art and creativity is a legacy that will live on forever.
 2021 KIDS FIRST: David L. Kirp Prize – Winner: Aurora Lopez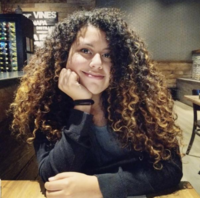 Aurora Lopez's desire to help students stems from her upbringing as a first-generation student. A political science major at UCB, she has dedicated her undergraduate years toward promoting education in her Latinx community by facilitating college-prep courses and implementing several growth-mindset curricula for at-risk youth. She also led behavior interventions and represented Spanish-speaking parents at schools and parent-teacher conferences. Recently, as an intern at Harmony Plus, Aurora created a scholarship opportunity in their entrepreneurial course to help disadvantaged, aspiring youth entrepreneurs in the Bay Area. Additionally, she developed an online presence through creating educational-related tips and content for students and parents. Through these posts, she was able to connect with several popular pages that worked with DACA, first-gen, and low-income students to promote educational programs. Currently, Aurora is looking to create a program at UC Berkeley that helps impacted students navigate a career in government and private sector. After she graduates next year, she hopes to work towards promoting equity in education in the United Nations. 
2021 KIDS FIRST: David L. Kirp Prize – Honorable Mention: Tabitha Bell
Tabitha Bell was diagnosed with a debilitating form of Muscular Dystrophy in fourth grade and struggled with physically getting around home and school, eventually having to study at home since getting around school was too difficult. All of this changed when her parents purchased her trained service dog Sunny, who made it possible for her to return to school. She founded Pawsitive Pawsibilities in order to raise funds to train and place service dogs with other children (and later expanded to serve veterans as well). The process of selecting, training and placing service dogs is lengthy and expensive (approximately $20,000/dog). Pawsitive Pawsibilities raises money to fund service dogs for families unable to afford one. So far, they have succeeded in raising money for the placement fees for eight service dogs. A linguistics major at UCB, Tabitha plans to continue to serve children as a psychologist, while also running Pawsitive Pawsibilities.
2
020 KIDS FIRST: David L. Kirp Prize – Winner: Yvette Yao
I am a junior at UC Berkeley majoring in both Molecular & Cell Biology (MCB) and Public Health. Growing up in the Philippines, I was accustomed to a lack of soap and proper hand-washing facilities, even in schools and hospitals. I was able to act on my passion for promoting health practices when I joined the Hygiene Heroes Research Group at UC Berkeley that promotes health in developing countries through educational curriculums. I spearheaded the introduction of our hand-washing curriculum to educational centers for street children in Manila, Philippines, under the NGO Childhope Philippines. This involved creating new content, meeting with NGO leaders and participating in volunteer service trips to see existing hand-washing interventions. We monitor changes in handwashing behavior and obtain feedback from teachers to ensure success. My goal is to defend children from preventable infectious diseases by providing access to and education on good hygiene practices.
2020 KIDS FIRST: David L. Kirp Prize – Honorable Mention: Jonatan Calvillo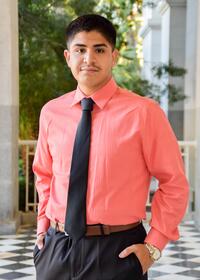 I'm a senior at UC Berkeley from Koreatown, Los Angeles, studying Latin American History. Through the East Bay Consortium, I mentored high school students in Oakland, providing access to educational opportunities and career-related resources catered to their specific interests. I supported students by helping them look for apprenticeships, vocational programs, or internships since not every student has the goal of entering college.
As a fellow for California State Assemblywoman Christy Smith, I advocated for financial aid for students in apprenticeship programs to make them affordable for students from low-income families. After graduating this spring, I plan to work at an inner-city high school. While providing support to the students, I hope to also understand how policy affects students in order to learn how to find better solutions when I pursue a Masters in Public Policy.
2019 KIDS FIRST: David L. Kirp Prize – First Place: Gabriel Santamaria
Gabriel Santamaria is currently completing his senior coursework at UC Berkeley, earning degrees in Public Health, with Honors, and in Molecular and Cell Biology. As a Nicaraguan refugee raised in predominantly immigrant and Latino communities, he has first-hand experience with the consequences of both environmental and structural inequalities. In order to mitigate such disparities in health and justice, his goal is to earn an MD-DrPh to further his capacity as a leader in community health while directly serving patients. In this spirit, in 2012 he and a group of UCSF-PRIME participants co-founded Youth Creating Change which two years later developed into a stand-alone non-profit organization, San Francisco Youth Coalition. While the organization strives to be a community of peers, Gabriel serves as director. With the support of community and academic institutional partners, the organization addresses issues such as violence prevention, leadership development, cultural affirmation, and civic engagement, while increasing access to higher education.
2019 KIDS FIRST: David L. Kirp Prize – Second Place: Alejandra León Herrera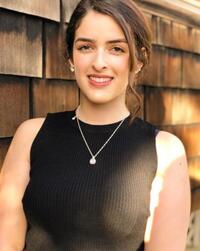 Alejandra León Herrera is a junior at UC Berkeley majoring in Political Science with a focus on International Relations. She is a first-generation college student and daughter of two hard-working parents who work from sun-up to sun-down to provide for their family. Her family migrated from Mexico to the United States when she was five years old in search of a better life and more opportunities. Since 2010, she has been volunteering to provide opportunities to children and youth with disabilities in rural Jalisco, Mexico, with "Mi Futuro Esta En Tus Manos"/"My Future Is In Your Hands." The informal organization raises funds and provides support to children with disabilities and their families. She just wrapped up an 11-month internship with Governor Gavin Newsom, and this summer she is hoping to work in Washington D.C. at the Brennan Center for Justice to become more involved in areas of social justice.
2019 KIDS FIRST: David L. Kirp Prize – Third Place: Nolan Pokpongkiat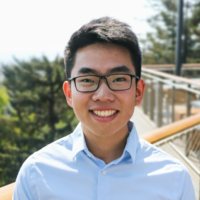 Nolan Pokpongkiat is a third-year Computer Science major at UC Berkeley. Working as an emergency medical technician in the summer of 2017, he noticed a lack of diversity in the healthcare workforce. After raising $18,000 from Kaiser Permanente, Gilead Sciences, and the Big Ideas Social Entrepreneurship Competition, Nolan co-founded Helix, a non-profit organization with the goal of diversifying the healthcare field by empowering young people to pursue futures in medicine. As Managing Director, Nolan brought together a team to design a month-long summer program where high school students spend a week living at UC Berkeley training in basic clinical skills, getting CPR-certified, and learning about possible healthcare careers. Then, through partnerships with UCSF Health, John Muir Health, and Kaiser Permanente, along with a network of over 160 medical professionals, students rotate through shadowing placements in the hospital, on the ambulance, and in community clinics for the remainder of the month.
2018 KIDS FIRST: David L. Kirp Prize – First Place: Rassidatou Konate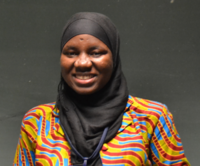 Rassidatou Konate is a third year Public Health major and Global Poverty and Practice minor at the University of California, Berkeley. Her passion for entrepreneurship pushed her to use her experience as a graduate of the African Leadership Academy to launch the Iwili Project in 2016. The Iwili Project is a youth led initiative aimed at developing youth entrepreneurship in Burkina Faso. As Executive Director, Rassidatou designed the year-long program for high school and university students and leads the incubation camps, the mentorship and internship, and the competition through which the best teams among those trained receive funding to launch their enterprises. At the high school level, the project leads to the creation of entrepreneurship clubs that carry out community projects to improve the lives of street kids in Burkina Faso. A Resolution Project Fellow and a Global Social Venture Challenge semi finalist, Rassidatou is on a mission to develop entrepreneurial thought and action among Burkinabe youth and to improve maternal and child health in her country through entrepreneurship.
2018 KIDS FIRST: David L. Kirp Prize – Second Place: Marisa L. Ahmed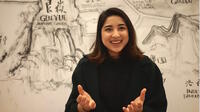 For the past three years, Marisa L. Ahmed has led CREATE (Creative Residencies for Emerging Artists Teaching Empowerment) – an organization that brings visual art, theater, dance, and creative writing classes to after-school programs in Berkeley and Oakland public schools. She increased organization recruitment by 40%, member retention by 60%, and class offerings by 30% in order to reach over 300 students at seven sites.  Marisa raised over $8000 through grants to pilot CREATE's Mentorship Program to 1) help teachers design their classrooms with the goal to empower students to express their unique voice through the arts and 2) establish infrastructure that will continue to fulfill CREATE's mission to disrupt preconceptions and conventional methods of thought by teaching arts and the creative thinking process. Marisa will graduate from UC Berkeley in Spring 2018 as a Cognitive Science major and Food Systems minor.
2018 KIDS FIRST: David L. Kirp Prize – Honorable Mention: Alankrita Dayal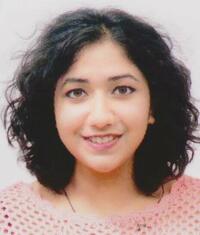 Alankrita Dayal is pursuing majors in Computer Science and Business Administration and minors in Public Policy and South Asian Studies at UC Berkeley. In 2014, after winning two national grants and announcing her Clinton Global Initiative America Commitment to Action, Alankrita founded Program Your Future (PUF) as a series of year-round programs to educate and empower Bay Area young girls. Since then, as the Executive Director of PUF, she has expanded her efforts to organize large-scale engineering programs -- ranging from academic bootcamps, hacker academies, leadership training programs, and internships/fellowships to diversity panels, hands-on fieldtrips, and robotics for good competitions. Through her unique curriculum and partnerships, Alankrita has designed her programs to inspire and educate over 500 underrepresented students (i.e. low-income, students of color, English Language Learners, disabled) interested in pursuing computer science careers across the Bay Area.
2018 KIDS FIRST: David L. Kirp Prize – Honorable Mention: Yvonne Dorantes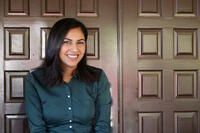 Yvonne Dorantes is a UC Berkeley graduating senior majoring in Political Science with a minor in Conservation and Resource Studies. A beneficiary of the Migrant Education Program (MEP) as a child, Yvonne has worked to give back to MEP and promote youth advocacy and education more broadly. She volunteered as a MEP tutor in high school and then when she was selected as a Matsui Local Government Fellow, she returned to her community as an intern in Assemblymember Anna Caballero's district office in the Salinas Valley. As the Young Legislators Program Coordinator, she recruited and trained 40 students (many from MEP). Yvonne has been a college advisor with the Pre-College TRIO Programs for nearly three years. Among her many other community service and leadership activities, she is currently a Haas Public Service Leader, working with 150 high school students at Oakland Tech High School. She has developed her own curriculum to educate them on environmental issues, policy and justice.
2017 KIDS FIRST: David L. Kirp Prize – Winner: Dylan Bush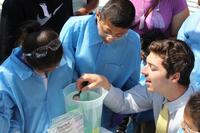 Dylan Bush is a Latin American Studies major and pre-med student at UC Berkeley. He is the Coordinator of the Youth Empowerment Program (YEP), an ongoing project to connect Cal students with Latinx youth from Oakland. In collaboration with the Central American Refugee Committee (CRECE), Dylan developed a new YEP project in the fall of 2015, Domingo de Desarollo, to promote education and health to children ages 4-12 and their parents. The project leverages an existing free soccer program and adds a community meal and interactive lesson in Spanish to reach over 300 people, with many participating regularly. Dylan has one more year at UC Berkeley and is working to ensure the sustainability of Domingo de Desarollo. He has already raised over $1700 for next year and is finalizing a longer-term industry sponsorship.
2017 KIDS FIRST: David L. Kirp Prize – Winner: Ankita Joshi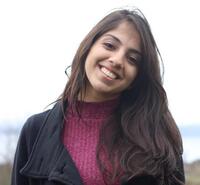 Ankita Joshi is a Mechanical Engineering major at UC Berkeley and Co-Founder and CEO of Māk, a social venture whose mission is to empower urban youth to become designers and innovators. Māk's goal is to provide youth with STEAM (Science, Technology, Engineering, Art, Math) and 3D design skills by connecting them to college students through a training program followed by internships. Māk began as a pilot program for 10 students at Oakland Technical High School in the fall of 2016 and carried out a successful crowd-funding campaign to offer the training to more students next year as an afterschool program. Ankita is graduating in May; she and her team of other Cal students have plans to expand to other schools and makerspaces in the coming year and to build connections to offer more internships to youth who complete the training.